My mom had gastric bypass surgery on 9-12-08. I was there to support her. She was a bit nervous as one would expect when you are rearranging your innards for the rest of your life.



This is me, Mom and my sister before she went into surgery: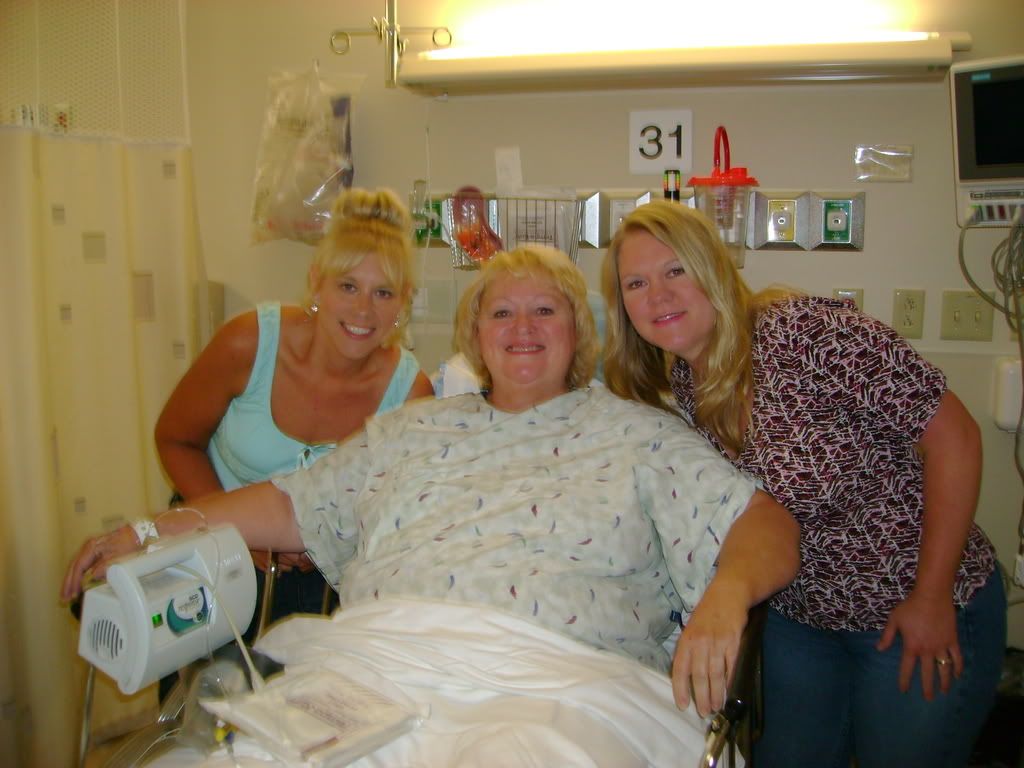 This is our rock star surgeon: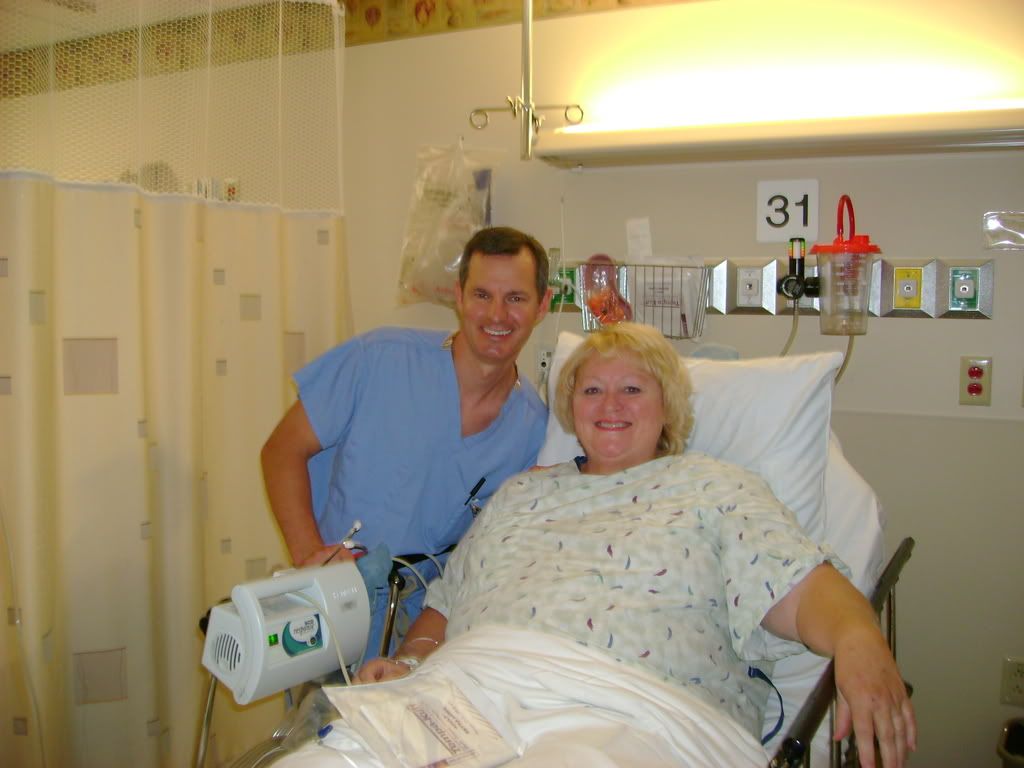 Mr. Sign, Dr. and me:




Doc and me (I was so nervous being next to him):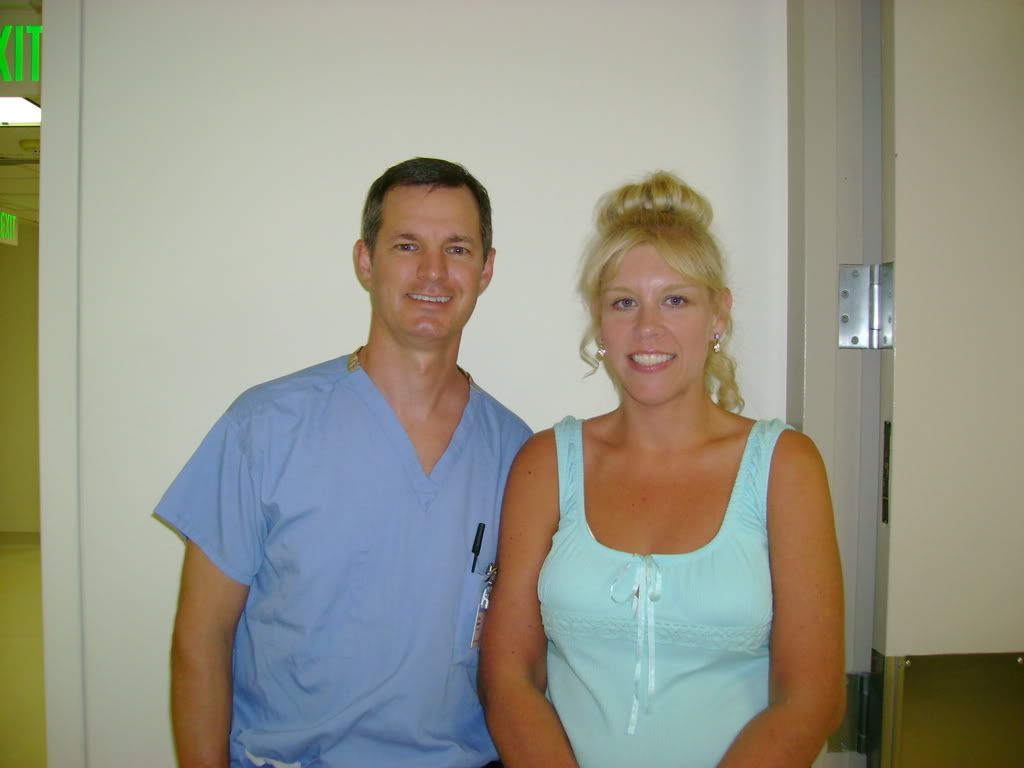 The surgeon was very impressed with my progress. He said he had seen my weight loss website (email if you would like the link) and thought it was great. He also wanted to know how I was still able to lose weight at this late stage of the game. Most people only lose weight for the 18 month period after surgery. I explained my food and exercise regimen. I really do work hard at this.
Anyway, my mom did great through the whole surgery process. She was a star patient and was up and walking 2.5 hours after major surgery.
I spent the night with her in the hospital so that I could help her do what she needed to do. I didn't sleep much, but it was all worth it to be there for her. She was released less than 24 hours after her surgery. She is home and doing awesomely. I can't wait to watch her progress.