I had a great time this weekend. Friday night was spent at a girls' margarita party with my family. A few of us ended up spending the night. There was more food than any group of 38 could ever have eaten.


My aunt's Chihuahua was our mascot for the evening: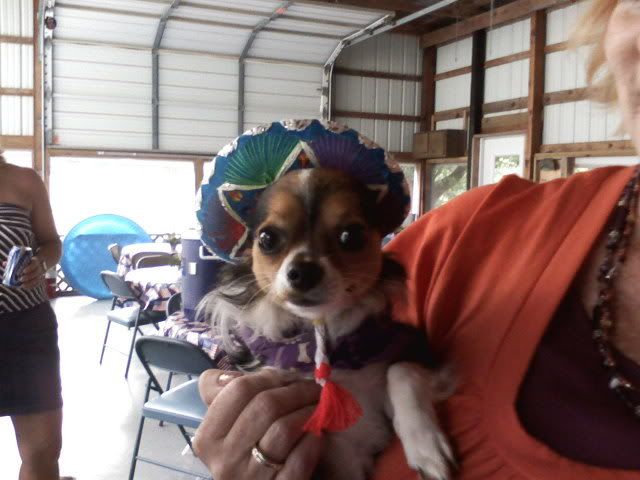 This is my aunt making the good stuff: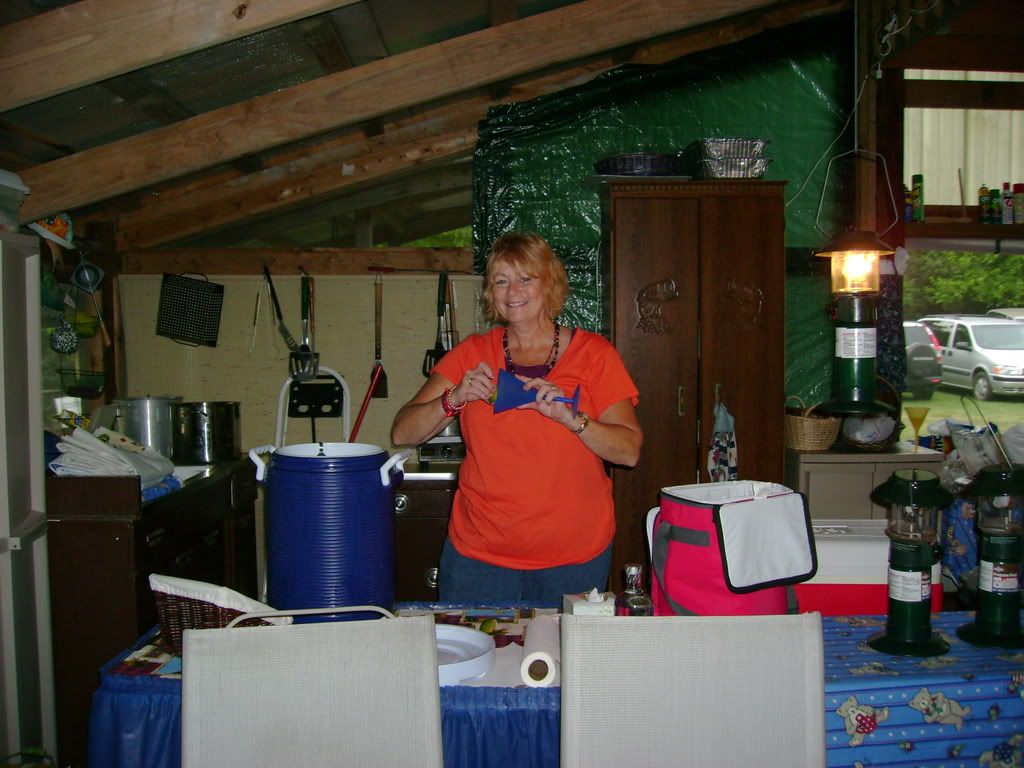 My mom on the left and a friend that
she worked with 20 years ago
(half of my grandma is on the far left):




My friend and her mom on the swing.
Isn't it cute how they cross their legs the same?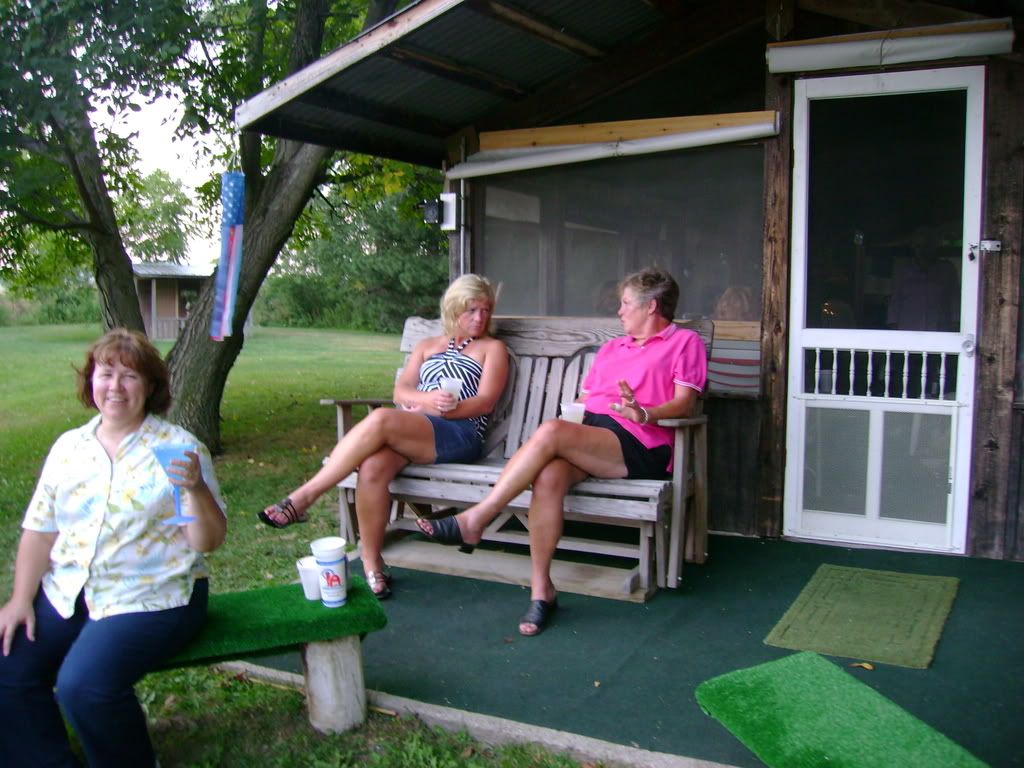 My friend (from kindergarten) me all sweaty and gross (It was 98% humidity and about 90 degrees out in my defense. A lot of jello shots later, I realize that when I'm drunk, I smile so big you can see my gums), and friend's mom.
Can you say drunktards?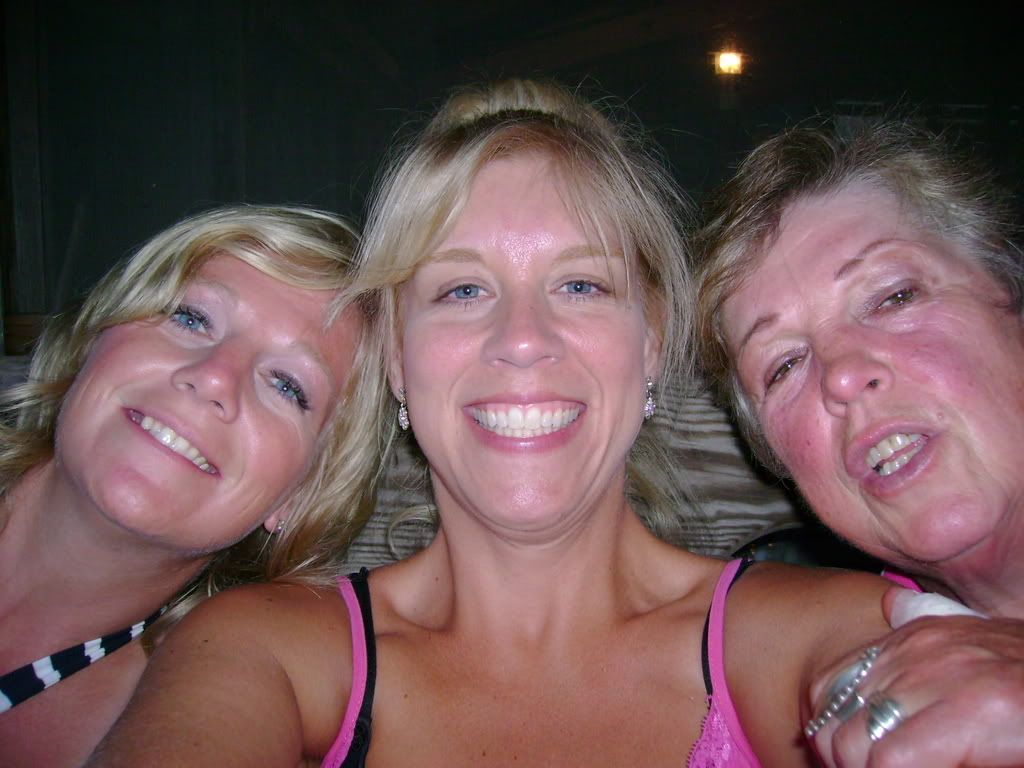 This was taken a little earlier in the evening, but
I still have that gum thing happening:





The following night I got to attend a pig roast. The food was to die for. I've never seen such a spread. I ate until I nearly burst.

If you are offended easily, don't view the picture of
what was left of the pig: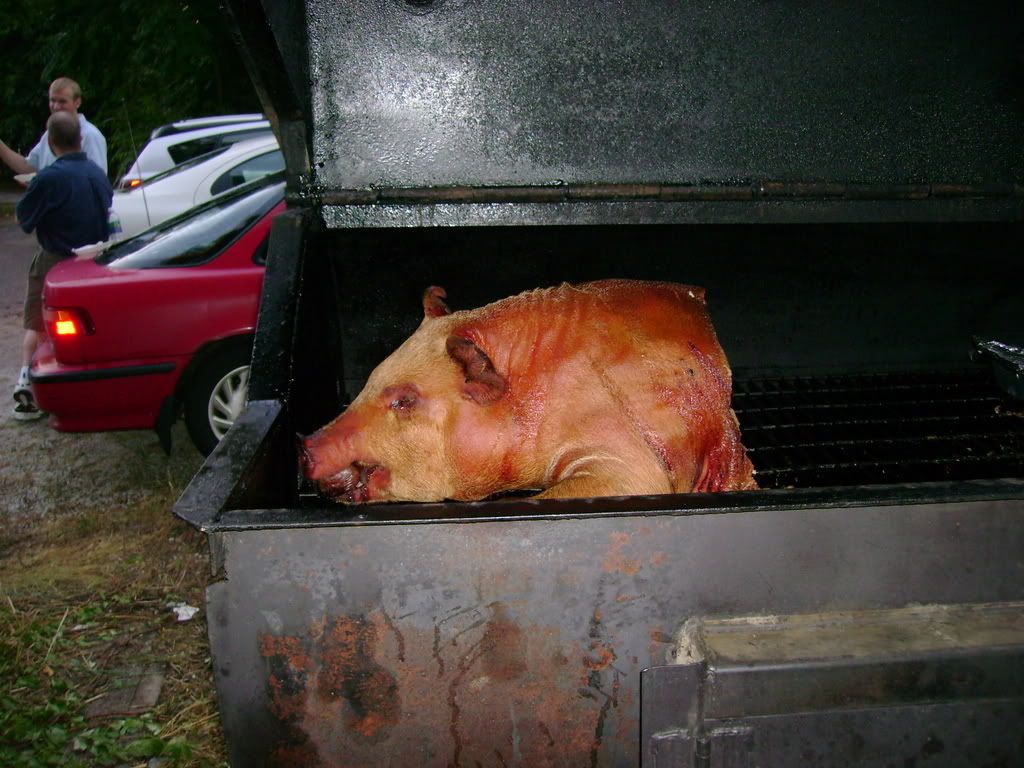 This is me before we left for the barbecue.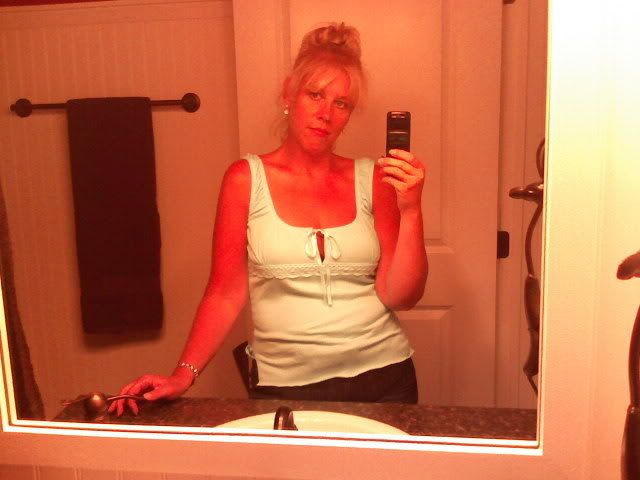 I bought a size 12 short and a large top. This was mind blowing considering when I started this journey, I was wearing a size 36 pant (that's 11 sizes!) and a size 5X shirt. For the first time ever, I actually felt like I looked ok.
I felt almost confident when I walked into the party even though I hardly knew anyone. No one knew my secret that I was normally the fattest person in the room.