Most of you know that I walk every night. I use this time as my "me" time and walk alone. Tonight I took daughter #2. She was a trooper and did 5 miles with me in an hour and a half. Not bad for a beginner. We had so much fun looking at all the beauty that is nature around us.
I give you, Number 2: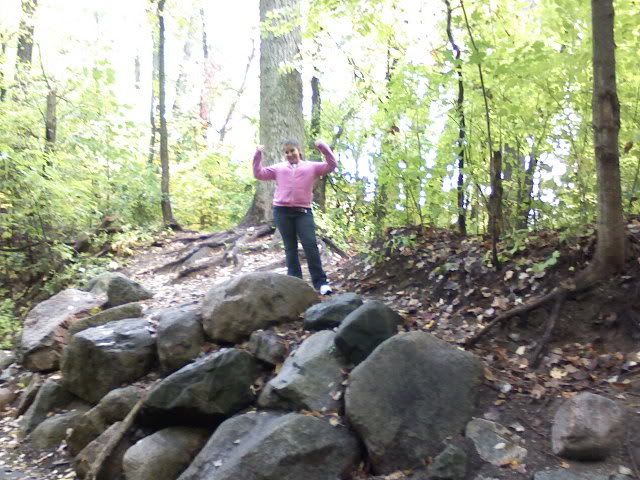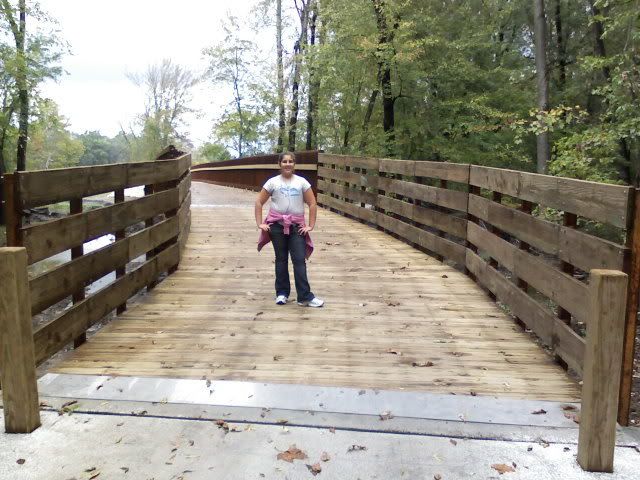 I had to strip down for a bit: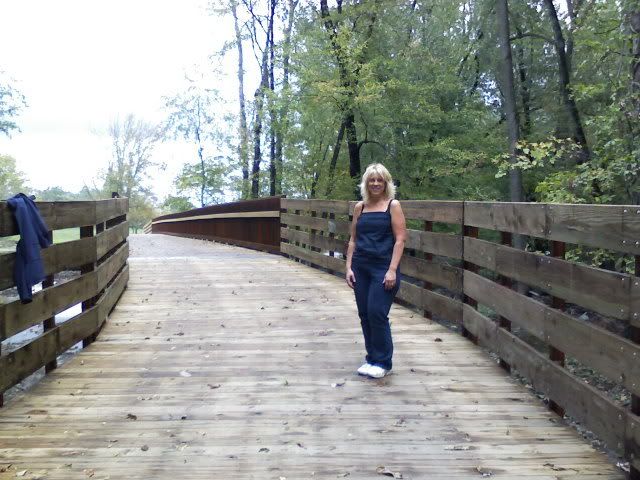 There is a story behind this spot. The fence is new this week (and it irritates me). Normally I walk along this ledge every day. At it's peak, it's about 5 feet off the ground and it scares me to do. I try to do something every day that scares me. This spot is famous since you can see the R.E. Olds mausoleum behind me. I have spent time just sitting in this spot to collect my thoughts. It's quiet.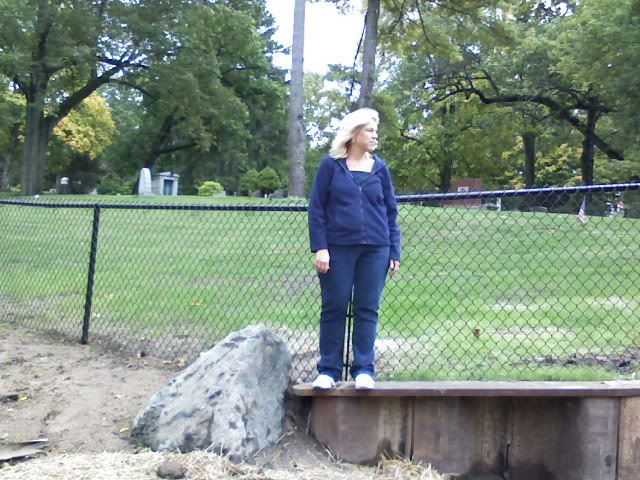 I love this kid!