Saturday we had a bridal shower for my first cousin. After the shower, we had a bachelorette party on the river boat. I would have taken some boat shots, but it was pouring buckets of rain.

Did I mention it was Salsa night? I'm in love with Salsa dancing. I can see why this kind of dancing is so seductive.

The girls all decided that they were going to wear brides maid dresses. I told them that I would in no way, shape or form wear one. I've never been a bride's maid so I wasn't about to go buy a dress. Well, that idea evolved to wearing cocktail dresses. My cousins, the sisters of the bride to be wore dresses that were my grandmas from the 1960's and their mother's wedding dress from a previous marriage. Strangely, their dresses looked up to date. I was the only one wearing my own dress.



Here is part of the group arriving in the rain:




Group shot (this is only part of the group)
on the staircase up to the second deck:




Here I am already half in the bag with the bride to be: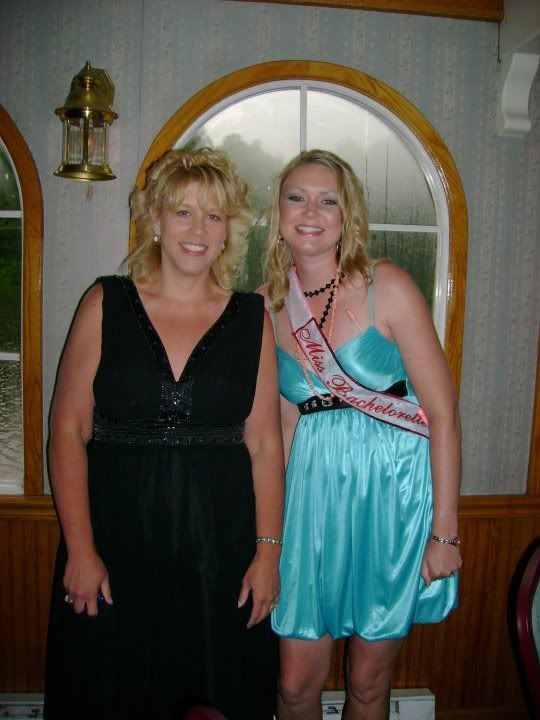 Here again is the Bride 2B chewing on a candy g-string:




Me and my cousin (in grandma's dress) imbibing in jello shots. I sneaked them in in a giant thermal bag. We did get into trouble for having them on board, but the captain said that as long as he didn't see full ones sitting around, it was ok :



My beautiful cousin on the right, from Cali, wearing her mother's
wedding dress from the 70's:




I spent an hour sewing all of these Lifesavers on a shirt. The shirt says, "SUCK FOR A BUCK". The idea is that guys pay to suck a Lifesaver off of her shirt. The unfortunate part was that no one partook in it:




The woman in the middle took it upon herself to try to teach some of us super white people the basics of Salsa dancing. She was really patient and easy to follow. Notice the concentration look on my face. I was either trying not to pass out from too much alcohol, or I was actually trying to get the steps down. Oh yeah, that's a friend on the left who is very pregnant. She was awesome enough to be our designated driver:




Here is the view from the 2nd floor that overlooks the dance floor. I'm not looking really happy here. I think I was mad because the meth addict that was bartending was on break and the other bartender barely put any alcohol in my drink. I also had just figured out why all those men were standing above us. Quite the view down, eh? The guy on the right is my aunt's friend's brother:




The Bride 2B's sisters and me, apparently losing my dress, but not spilling a drop of my drink:




We stumbled off the boat after 2am. The girls all decided to come into my house and all of my cousins ended up in bed with Mr. Sign. He looks really upset to be in bed with the Bride 2B passed out and 4 other lovely ladies: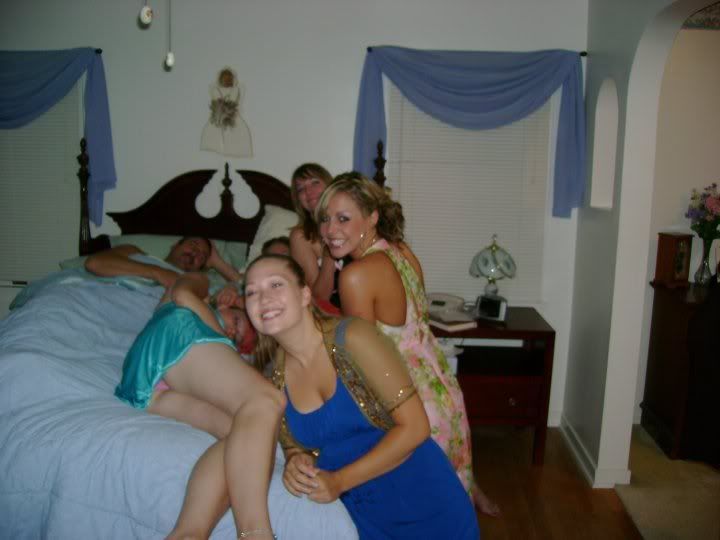 After the girls left, Mr. Sign and I decided to do a little 3 am swim *wink wink*. I'm too old to party like this every day.