My 1st cousin on my mother's side got married this past weekend. It was a beautiful ceremony that my whole family was involved in. The girls handed out the programs and bubbles and Mr. Sign was an usher.

I got the nerve wracking job of being in charge of the music during the ceremony. Before you go all, "Holy crap, SignGurl sings!", let me tell you, they paid me not to. I just had to play the right music at the right time. I was up in the belfry sweating bullets that I wouldn't press play and hear "Baby's Got Back" as the bride walked down the isle. Luckily, everything went very smoothly.

Here are some pictures from the rehearsal and the wedding.




These are my cousins and me waiting for direction. The bridesmaids wore pink shirts with their names on them and the groomsmen wore blue to the rehearsal:





Because Mr. Sign works too far away, I had to fill in for him during the rehearsal. This is me escorting my aunt down the isle to be seated: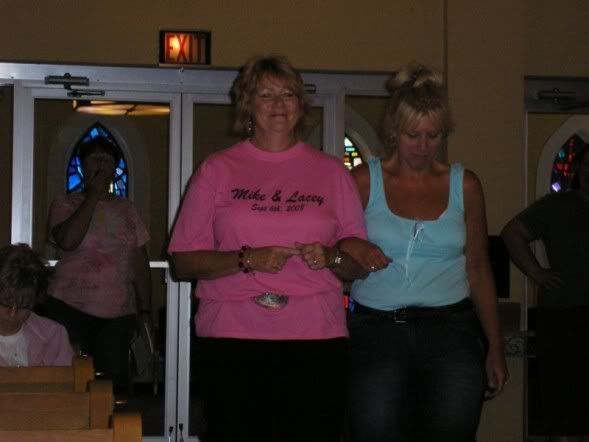 I was also chosen to be one of the decorators for the reception:




The bride was absolutely beautiful (yes, I took this picture. Pretty good, eh?):




The bridesmaids were equally gorgeous: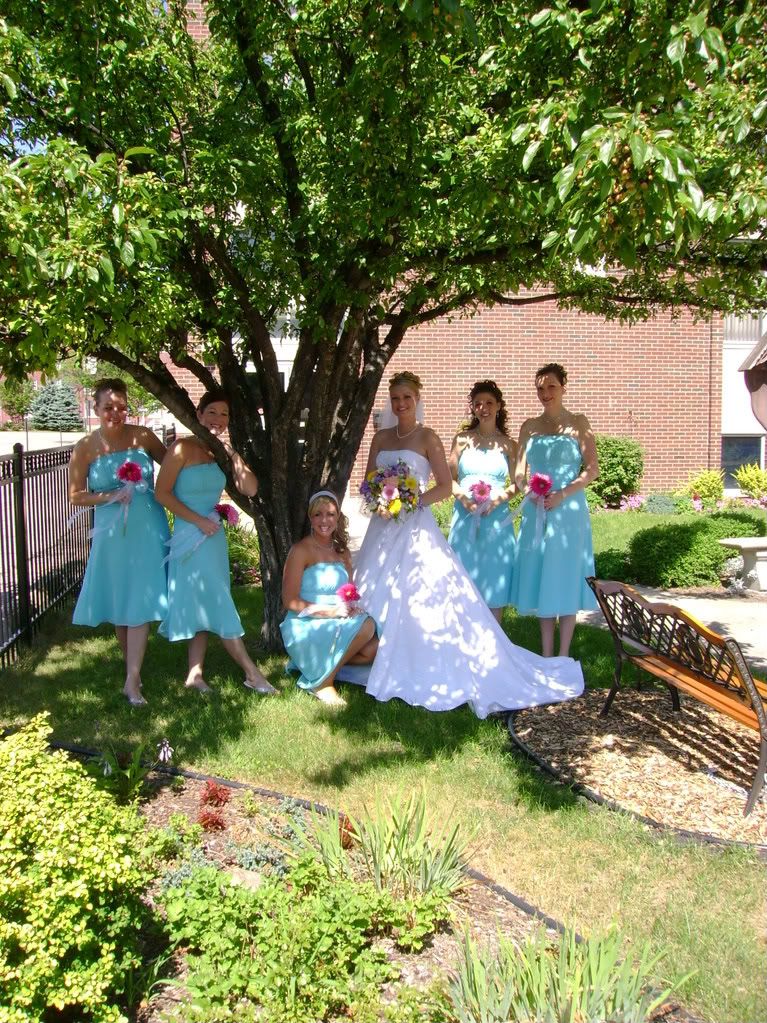 My grandparents cleaned up pretty nicely: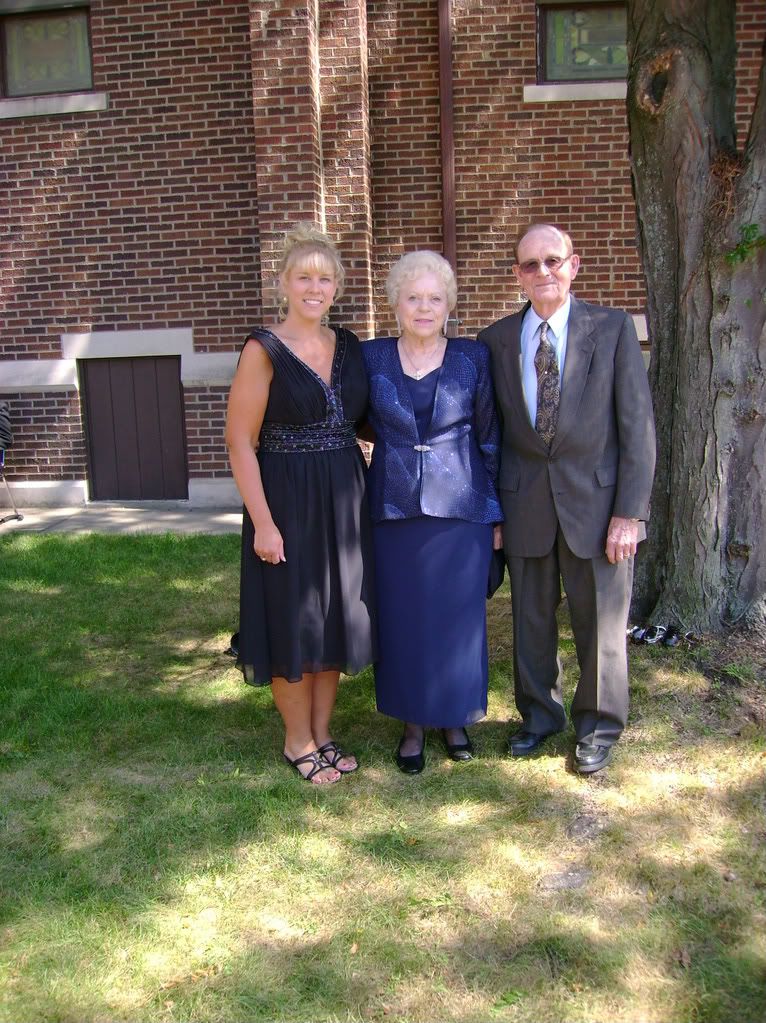 Our family didn't look too bad either:




Me and my sister:




Here is a picture that has never been done in my lifetime. It's my step dad, me and my dad: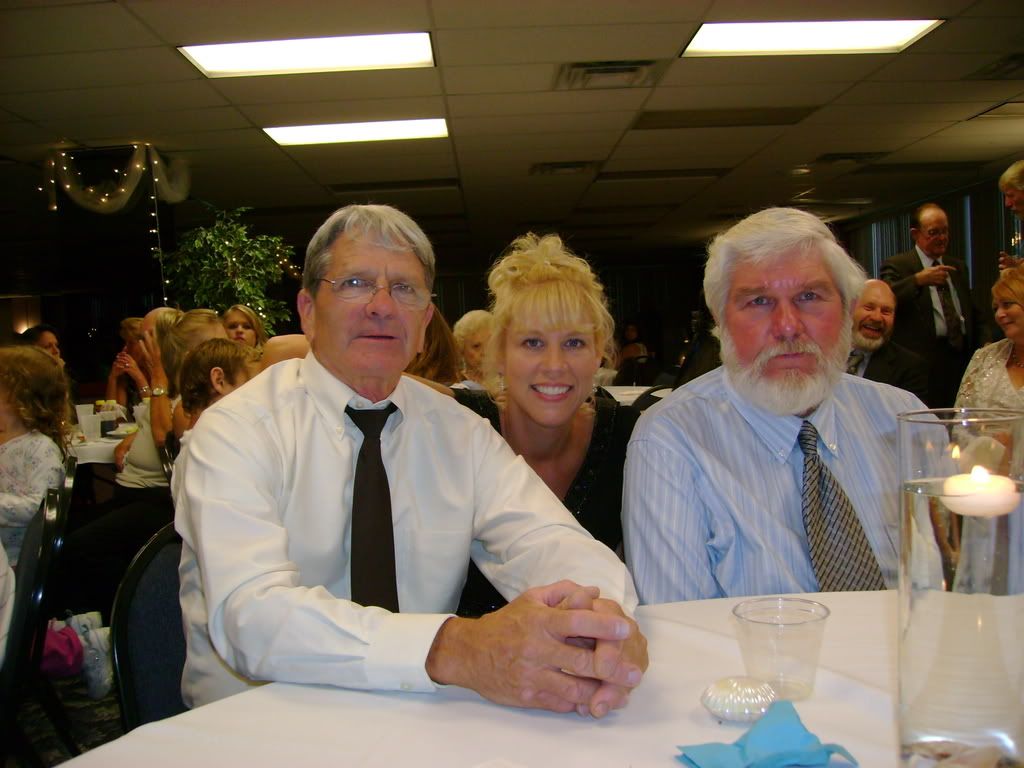 My sister, mom and me:




The bride and groom: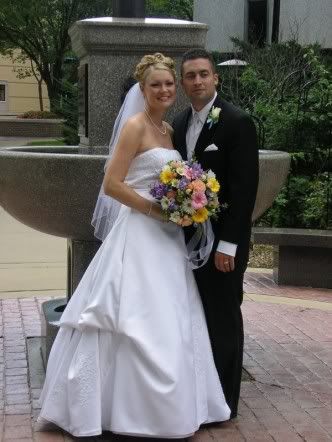 Whew! There are so many more, but I'll leave you with these pictures for today. I may post more this week.