This is a continuation of the post below...

So where did I leave off? Oh yeah, we were telling our families that we were divorcing. That was interesting. My mom wanted me to wait to tell my grandma until after the holidays. When I called to tell her, she barraged me with questions about why we couldn't make things work and what our problems were. She gave no regard to my feelings and how I was dealing with all of this. Her concerns were about our family not being "perfect" anymore.

I should tell you that most people assume that the demise of my marriage was based on the weight loss. This would only partly be true. It's a fact that losing the fat gave me the courage to venture out of my comfort zone and know that I could try and do things on my own. I would have never even tried to go it alone at 384 pounds. The world is just too cruel to fat chicks. I remained comfy and cozy within my fat walls.

No, this mostly had to do with the fact that I had decided that I had loved the one I was with long enough. In the process of my self discovery, I encouraged Mr. Sign to find out what made him happy, knowing full well what that was. All I'm going to say about that is that he decided to chose and alternative lifestyle and I want nothing but happiness for him.

In the midst of all of this turmoil, I became ill and was diagnosed with something that will remain with me for the rest of my life. As I was reeling from this news, two days later, Mr. Sign lost his job, including all health care benefits.

I was beyond myself and felt so completely alone. I have never been alone for more than a day in my entire life. I can only say that I was as low as I've ever been to the point of almost not being able to function. I got through my day and spent the evenings and nights just sobbing alone in my bedroom. I had been seeing a counselor but could no longer do so without insurance. Great timing, huh?

Somehow, with the support of my family and friends, I was able to pull myself up and out of the darkness. I wanted to blog, but as a great friend and fellow blogger said, "You don't want people to feel sorry for you. You know they will if you tell them what's going on".

So, we had my measly income, two residences, double bills for everything and no way to pay for it. We spent much time together while he looked for a job. He wanted to spend as much time with the girls as he could. This was hard on us both. We had a hard time being around each other as it made things seem like old times. We finally came to the conclusion that we really needed to be apart for both our sakes. I should mention that most of this happened after our trip to Las Vegas, so basically just after the first of the year.

Mr. Sign finally got a job that is actually better paying so we were able to file the paperwork for the divorce. Since everything is amicable, the lawyer will file a motion of hardship which will push our divorce through in 60 days instead of 180.

Imagine that I was thrown literally into the dating world by a friend with good intentions. She decided that I needed to get out there and play the field. I haven't dated in over 20 years. My, how times have changed.

To sum things up, I'm stress eating, lonely, poor and confused, but I'm alive and kicking. I am ready to face the new big bad world on my own, but still have my moments of self doubt.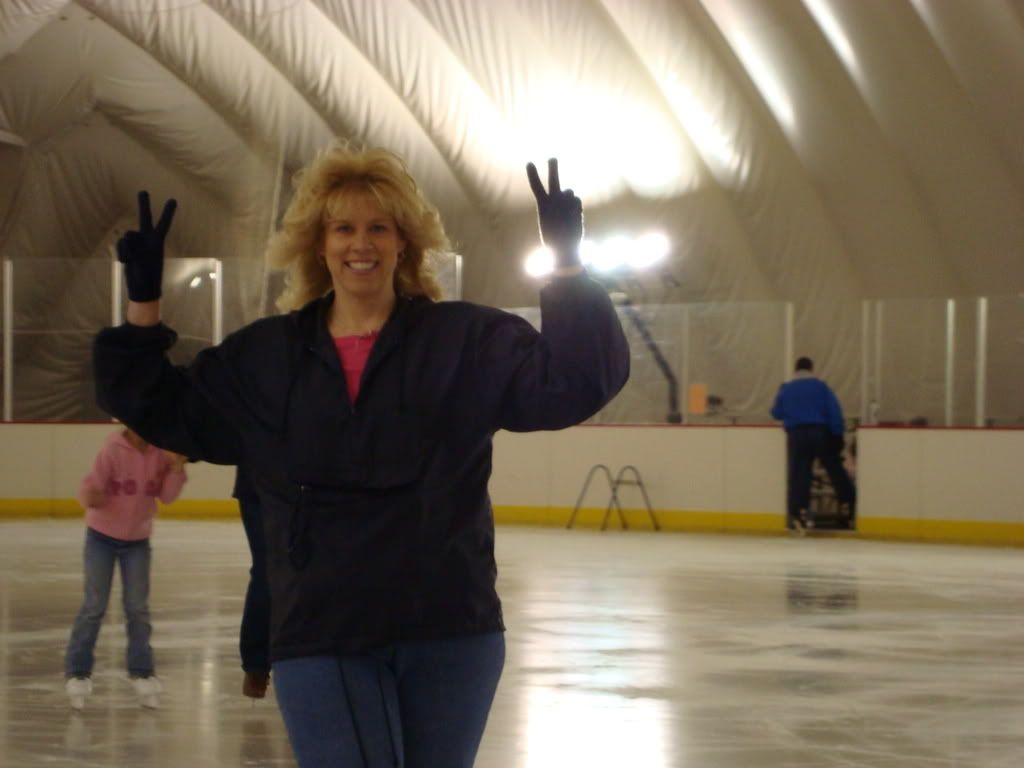 So what have you all been up to?